Sonepar Connect
Reims, France
UV-C was installed to disinfect the area whilst day-to-day business activities can be continued.
It's my responsibility to bring an extra layer of protection to our friends, collaborators and clients who come to meet us every day in our office. For this purpose we have chosen to install Philips UV-C disinfection upper air luminaires to treat the air and disinfect it.

- Jean-Pierre Santier Director of the Sonepar Connect agency in Reims
Customer challenge
Visiting hotels, cafes, restaurants and supermarkets, classrooms and offices, we breathe, talk and laugh. As well, we cough and sneeze. With the new measures to prevent the coronavirus from spreading, our way of living changed completely. We made a habit of washing our hands frequently, keeping 1.5 metres distance of each other and disinfecting surfaces for example. Now,  looking into the air we breathe, is a problem that the Director of the SONEPAR Connect agency in Reims was keen to solve.
The solution
Philips UV-C disinfection upper air luminaires continuously disinfect the air that flows through the upper areas of the room thanks to natural convection, or air circulation. This also ensures that the disinfected air flows back to the lower part of the room and mixes with the air. The beam of UV-C rays is controlled by specific reflectors and the louvre design, which allows  This allows quiet disinfection of air while daily activities can continue safely.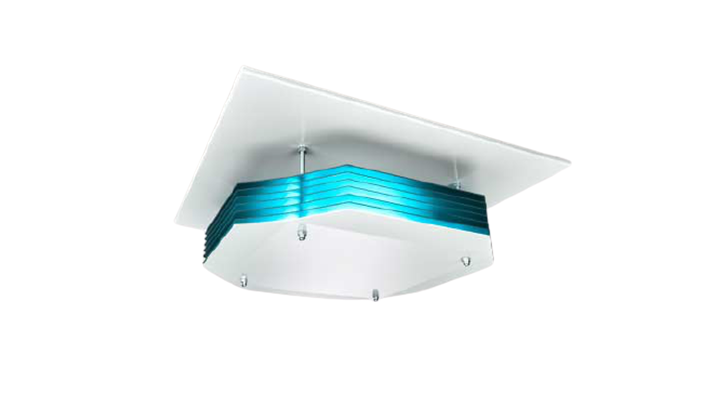 Philips UV-C disinfection upper air ceiling mounted
The UV-C rays are distributed at device level and above, allowing quiet disinfection of a large volume of air in the upper areas of a room while business activity continues underneath the device's level. Philips PL-S TUV lamp included: 4x9 W. UV-C light has been proven to effectively deactivate tested pathogens.